A Guide to Bristol's Best Green Spaces
As well as a vibing city, Bristol has some of the most breathtaking sights and scenic walking routes in England, not to mention it's the UK greenest city.
We have listed our top five outdoor locations in Bristol for you to explore: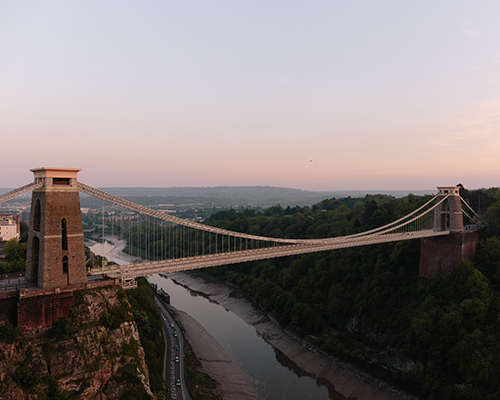 Leigh Woods 
Cross Clifton Suspension Bridge to find glorious National Trust woodland, Leigh Woods, with great views over the Avon Gorge. With its range of trails, natural play area and Iron Age Hillfort.
Blaise Court Estate
Explore the heady mixes of terrain, including a deep limestone gorge hidden in the woods and ancient monuments steeped in the folklore. This estate is often acknowledged as one of the most magical landscapes available in the West Country.
The Downs
An enormous expanse of green in Clifton, it's filled with runners, friends, families and dog walkers and really is the perfect place for a summer picnic or take a short walk into Clifton and enjoy lunch at The Square Club.  Not to mention the specular view of the River Avon and Clifton Suspension Bridge.
Ashton Court Estate
This historic estate is made up of 850 acres of woodland and parkland, you can watch the resident deer roam the grounds, around the Ashton Court Mansion and find beautiful views of the city.
The River Avon Trail
From Pill to Bath, this 23-mile path enjoyed by walkers, cyclists and horse riders takes you on a scenic journey through Leigh Woods, Clifton Suspension Bridge, through the picturesque Keynsham towards Avon Valley Country Park and to your final destination of the historic city of Bath.