The Best Roasts in Bristol 
We all know what winter means, cosying up indoors and enjoying a good roast. If we are completely honest we are a tiny bit (a lot) excited about digging out the extra layers, wrapping up and heading to the pub on a Sunday afternoon for a hearty meal. With that in mind we've put together the best roasts of the moment for you to get your teeth into. Enjoy!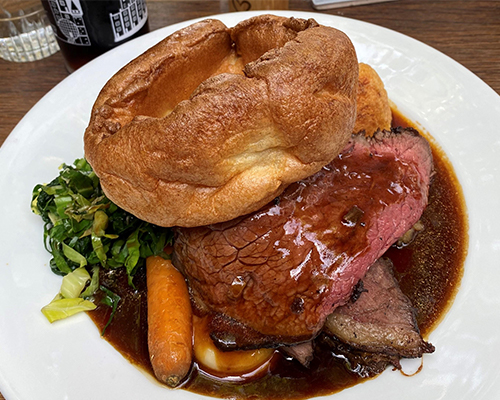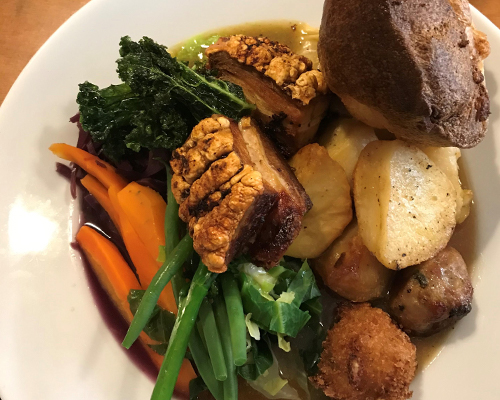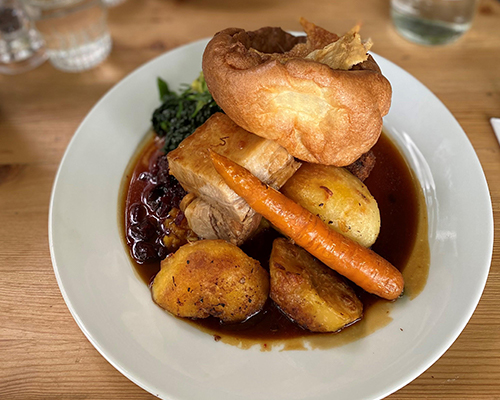 1. Yurt Lush 
Because why wouldn't you want to chow down on Sunday lunch in a Mongolian yurt. With the menu created by head chef Oscar Davis in collaboration with Bristol favourite Josh Eggleton (of Pony and Trap fame) how could this one not be in our top picks. A fantastic roast that will not disappoint, the cauliflower cheese is what dreams are made of, all packaged up in the quirkiest of venues to ensure a proper Bristol experience.
2. The Square Club 

The Square Club pride themselves on their roast and this one might be perfect if you are nursing a slightly sore head from the night before. Order one of their famed Bloody Marys and let hair of the dog take its course. That slightly queasy feeling will melt away and you'll be ready for what can only be described as something quite glorious. With a choice of 4 meats (our pick would be the beef) fish and a gnocchi option there is something for every taste and with deals on both two and three courses the value can't be argued.
3. The Kensington Arms 
The Kensington Arms, better know perhaps as the Kenny, sits in the heart of Redland. The decked seating area outside is ideal for a pre-dinner tipple if you're wrapped up and the sun is shining. The Hereford beef sirloin comes perfectly pink, if that's how you like it and the cauliflower cheese will rival that of Yurt Lush. Order Sticky toffee pudding with toffee sauce and vanilla ice cream for desert and you'll leave feeling completely satisfied.
4. Urban Standard

Tucked away on Gloucester Road, you could well miss it. Believe us, you can't afford to miss this one. Never before have we ever got so excited about red cabbage and root veg, until now. Our pick of meats would be the pork smothered with apple sauce, finished off with a crunch of the most indulgent crackling. Cover everything with lashings of gravy and begin. The portions are generous here so make sure you're hungry!
5. The Spotted Cow 

Located south of the river between Southville and Bedminster the Spotted Cow is a real piece of North Street's history. Standing for over 200 years it is very much a Bristol favourite so it was only fitting they had a roast to meet and exceed the cites expectations. Their Sunday roast made it into the top six not only for overall appeal but for their outstanding potatoes. Fluffy and soft on the inside and perfectly golden crisp on the outside, exactly how we like them. 
6. Racks Bar & Kitchen 

Last but very much not least Racks Bar and Kitchen. Hidden away in the heart of Clifton, you'd head here for the yorkshire alone. If the savory pudding is your thing, this is for you. The giant, and when we say giant we aren't joking, yorkshire is served on top hiding the glory of the meal beneath. Order sides of honey roast parsnips and cauiflower cheese and you'll be set up for a very good fill. Chocolate fudge cake to finish obviously and you can wander home for an afternoon nap.