Top 10 Day Trips In and Around Bristol
If you fancy getting around the city and seeing more of what Bristol and beyond has to offer, look no further! Here we list all the best day trips in and around Bristol. From castles, to caves and to cemeteries, here are our top 10 day trips in and around Bristol. Walking boots may be required!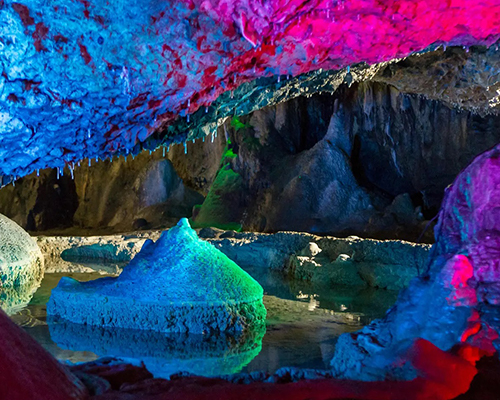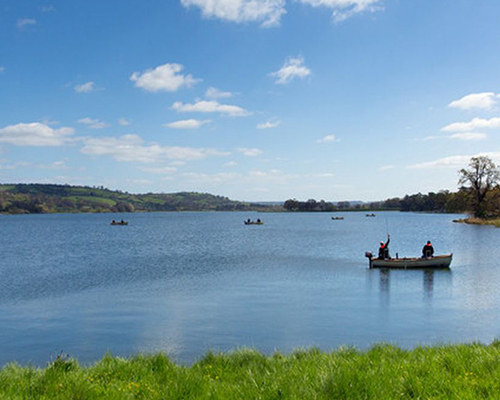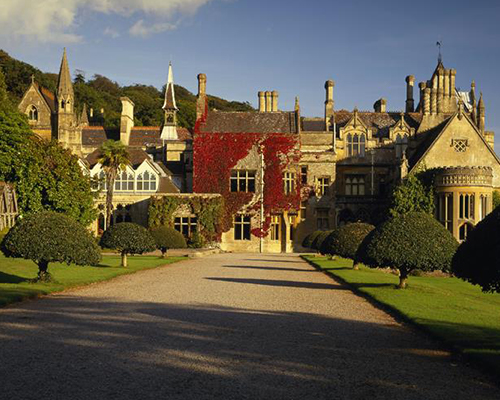 1. Clifton Village & The Clifton Suspension Bridge 
Take a stroll around the beautiful Clifton Village which is filled with amazing independent boutique shops, cafes and restaurants – just a stones throw away from Bristol city centre. Clifton Village is also the home of the famous Clifton Suspension Bridge that stands above the River Avon. To see the Bridge in all its glory, head to the Clifton Observatory where you will find the most picturesque views. The Observatory also houses a Camera Obscura and giant caves that allow you to delve into the cliff face.
 2. Blaise Castle House Museum & Estate 
Explore the 650 acre parkland Blaise Castle House Museum and Estate has to offer, including a child's play area, museum and castle. The star attraction is the stunning 18th century, Grade II* mansion house - admission is free and is located just 5 miles North-west of Bristol. A great day out for all the family!
3. Tyntesfield National Trust
Who doesn't love to visit the National Trust? Tyntesfield National Trust is West of Bristol and here you will find a Victorian Gothic revival house with tranquil gardens and parkland - a home to a range of wildlife and farming animals.  
Image: © Visit Bristol
4. Wookey Hole Caves 
Dive into the old legend that is the 'Witch of Wookey' and explore a series of limestone caverns. The spectacular show caves are not the only thing to see or do, at Wookey Hole Caves there are a variety of fun attractions including the Magical Mirror Maze, soft play areas and much more.
Image: © Wookey Hole
5. Leigh Woods
Need to escape the hustle and bustle from Bristol city life? Leigh Woods National Trust is a easy and blissful escape and is only a stones throw away from the Clifton Suspension Bridge and hosts amazing walking and biking trails.
6. Dundry Hill
Dundry Hill is the ideal location to take a morning walk on a sunny, crisp and clear day. The walk will lead you through houses, churches and farmland leading you to the top of the hill where you will find lovely views of Bristol's skyline. After the walk find yourself relaxing in a cosy pub or café enjoying some lunch.
7. Arnos Vale Cemetry 

Once known as the most fashionable place to be buried in Bristol, Arnos Vale Cemetery is a Victorian garden cemetery surrounded by beautiful architecture with a number of Grade II* listed buildings and monuments. Wander around and admire the tranquil 45 green acre landscape and enjoy the café's hot drinks and homemade treats. Guided tours and talks are also available to learn about its history.
8. Chew Valley Lake 

Put on your walking boots and tour around the two nature trails Chew Valley has to offer. Chew Valley Lake is home to a large reservoir and lots of wildlife – a great place for bird watching. Taking a pitstop to try the awarding winning fish and chips by Salt & Malt is a must.
 9. Chepstow
'Walkers are welcome' is Chepstow's saying and here you will find lots of long walking and hiking trails. But, if you fancy putting away your walking boots and doing something a bit more adventurous, head over to The National Diving & Activity Centre. At the NDAC you will find 'The Wire' one of the UK's longest and fastest zip wires, 'The Swing' a huge 3D swing that allows you to feel weightlessness and many more experiences.
10. Bath 
Last but not least, Bath. The city of Bath is famous for its natural hot springs, Georgian architecture and of course, Sally Lunn's Bunn. Relax and unwind in the Thermae Bath Spa and enjoy their range of spa treatments and bathe in the rooftop pool.