What's On in Bristol in November
We can't think of too many places to get geared up for Christmas than Bristol in November! There are endless festivities, activities and awesome adventures to be had in the capital of the South West. There's something for everyone whether you're looking for a delectable hot chocolate to warm you up, fireworks in the most ideal of locations to wow your kids, or a tour round one of the exhibitions at the Arnolfini gallery, Bristol's got it all.
Museums and Tours
M Shed: Behind the Scenes tour – runs until the end of the year.
Join a free tour of M Shed's collection stores and encounter treasures from the city's industrial and maritime past.
L Shed, adjoining M Shed, contains thousands of items from the industrial, maritime and social history collections, which get vividly brought to life by their volunteer guides. Tours happen Tuesday-Friday @ 11:30, plus an extra at 3pm on Wednesday's. Call 0117 352 6600 to book or visit the Bristol Museum website.
Afrika Eye – November 8th-16th @ The Watershed, The Cube, Easton Community Centre and other venues across the city.
Afrika Eye is a film festival that will celebrate filmmakers who are bringing important issues to our attention, as well as the extraordinary achievements that ordinary people across Africa and around the world are making every day. Learn more at Afrika Eye website!
Bristol Street Art Tour with Where the Wall – weekly tours throughout November from the 6th-28th.
Explore the latest street art and celebrate Bristol's unique creative culture, where the walls change weekly! Without doubt the number 1 way to discover Banksy and the stories behind the paintings and the culture that makes Bristol the street art and graffiti capital of the UK.
The 2-hour tour has been hailed as a "must do cultural experience", has been featured in major publications worldwide and received TripAdvisor awards 6 years running. If that's not an endorsement, we don't know what is! Finally, if you needed any more encouragement, Where The Wall now provides listening devices so you can hear all of the commentary clearly whilst enjoying all the sights. Book via the Where The Wall website!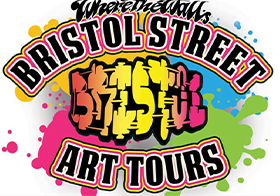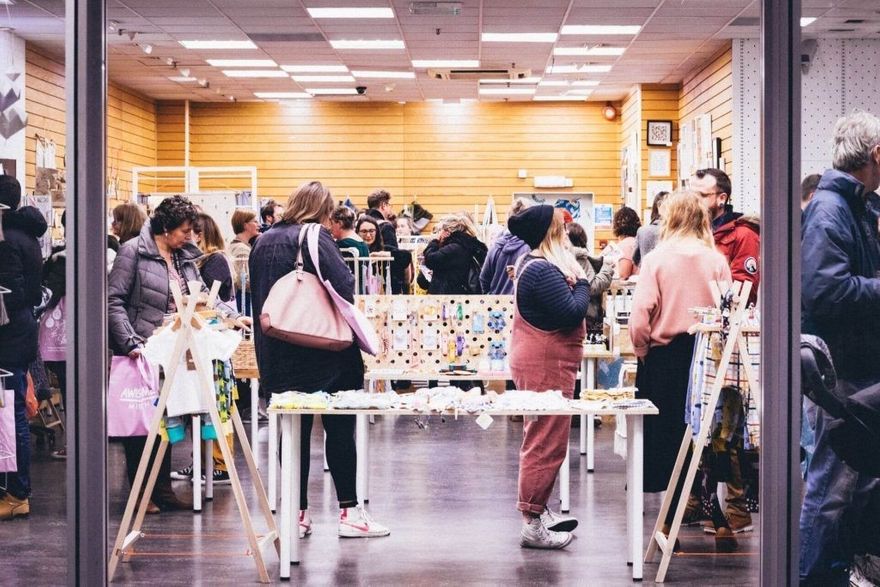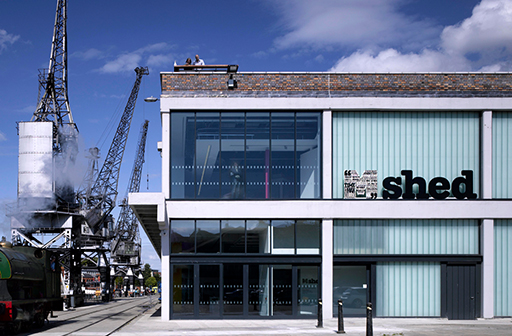 Christmas Activities
Enchanted Christmas @ Westonbirt Arboretum - November 26th & 27th, 4-9:30pm.
Weather the storm to help to reunite Father Christmas with his lost reindeer and experience mesmerising light displays and stunning spectacles along the way! An immersive sensory experience awaits visitors with the announcement of an almighty storm that has separated Father Christmas from his Reindeer among the trees. Not even Rudolph's bright red nose can guide them back together. Father Christmas needs help to be reunited with his Reindeer, recover lost presents, and save Christmas! Buy tickets at Forestry England's website now to avoid disappointment!
Christmas @ Longleat: Enchanted Christmas Tree Show – November 6th-January 3rd, show times are every 20 minutes between 4:30-6:30.
Britain's biggest singing Christmas tree is back. Marvel at the 20-metre-tall tree as it sings your favourite carols for a spectacular display of light and 3D-mapped projections within the Stable Yard, including flurries of snow! Tickets are available to book on Longleat's website.
Also available at Longleat is the Santa Train - November 6th-December 24th.
This has to be the perfect way to make this Christmas extra magical! Journey past the stunning Half Mile Lake before disembarking at North Pole Halt; an enchanting snow-covered winter wonderland. Father Christmas is waiting at his grotto to hear all about your Christmas wishes. Adults can enjoy a delicious hot chocolate and festive mince pie while children will receive a special Christmas gift – only for those on the nice list, of course! Find tickets here!
Winter Pop-Up Shop – The Galleries Shopping Centre, opens November 18th-December 30th.
The independent gift shop will be bursting with over 85 talented, local Bristol creatives including ceramicists, jewellers, knitters, illustrators and much more.
The shelves get packed with some of the finest items from Bristol's most exciting small businesses ready to provide you with a uniquely special Christmas shopping experience.
Gigs
Bugzy Malone @ O2 Academy – from 7pm on November 22nd.
The first successful grime MC to hail from Manchester, Bugzy Malone emerged as one of the leading figures of the genre's resurgence during the 2010's. Naming 2Pac as his biggest influence, he is known for his rapid yet precise vocal delivery as well as introspective lyrics about his emotional struggles. Tickets are available now here.                                                                                                                                                                                                                                                                                                                                                                                                                                                                                                                                                                                                                                                                                                                                                                                                                                                                                                                                                                                                                                                                                                                                                                                                                                                                                                                                                                                                                                                                                                                                                                                                                                                                                                                                                                                                                                                                                                                                                                                                                                                                                                                                                                                                                                                                                                                                                                                                                                                                                                                                                                                                                                                                                                                                                                                                                                                                                                                                                                                                                                                                                                                                                                                                                                                                                                                                                                                                                                                                                                                                                                                                                                                                                                                                                                                                                                                                                                                                                                                                                                                                                                                                                                                                                                                                                                                                                                                                                                                                                                                                                                                                                                                                                                                                                                                                                                                                                                                                                                                                                                                                                                                                                                                                                                                                                                                                                                                                                                                                                                                                                                                                                                                                                                                                                                                                                                                                                                                                                                                                                                                                                                                                                                                                                                                                                                                                                                                                                                                                                                                                                                                                                                                                                                                                                                                                                                                                                                                                                                                                                                                                                                                                                                                                                                                                                                                                                                                                                                                                                                                                                                                                                                                                                                                                                                                                                                                                                                                                                                                                                                                                                                                                                                                                                                                                                                                                                                                                                                                                                                                                                                                                                                                                                                                                                                                                                                                                                                                                                                                                                                                                                                                                                                                                                                                                                                                                                                                                                                                                                                                                                                                                                                                                                                                                                                                                                                                                                                                                                                                                                                                                                                                                                                                                                                                                                                                                                                                                                                                                                                                                                                                                                                                                                                                                                                                                                                                                                                                                                                                                                                                                                                                                                                                                                                                                                                                                                                                                                                                                                                                                                                                                                                                                                                                                                                                                                                                                                                                                                                                                                                                                                                                                                                                                                                                                                                                                                                                                                                                                                                                                                                                                                                                                                                                                                                                                                                                                                                                                                                                                                                                                                                                                                                                                                                                                                                                                                                                                                                                                                                                                                                                                                                                                                                                                                                                                                                                                                                                                                                                                                                                                                                                                                                                                                                                                                                                                                                                                                                                                                                                                                                                                                                                                                                                                                                                                                                                                                                                                                                                                                                                                                                                                                                                                                                                                                                                                                                                                                                                                                                                                                                                                                                                                                                                                                                                                                                                                                                                                                                                                                                                                                                                                                                                                                                                                                                                                                                                                                                                                                                                                                                                                                                                                                                                                                                                                                                                                                                                                                                                                                                                                                                                                                                                                                                                                                                                                                                                                                                                                                                                                                                                                                                                                                                                                                                                                                                                                                                                                                                                                                                                                                                                                                                                                                                                                                                                                                                                                                                                                                                                                                                                                                                                                                                                                                                                                                                                                                                                                                                                                                                                                                                                                                                                                

HYYTS @ The Louisiana – from 7:30pm on November 29th.
HYYTS is formed of Glaswegian natives Adam and Sam, whose brotherhood has shaped them from their bedroom beginnings to rapidly infiltrating the pop landscape. With a sonic palette that traverses pop and electronic, their sound amalgamates the euphoria of the 80's pop and modern sensibilities, journeying from club culture laced with brooding beats and soaring pop ambition. Tickets can be found via Gigs and Tours here.
Outdoor Activities
Ice Skating @ Avon Valley Adventure + Wildlife Park –November 27th-January 2nd, 11am-9pm.
Avon Valley is ready to offer you 500 square meters of glittering real ice this festive season! Choose your skating vibe – glide by day and spin into the night with their DJ special lighting effects making for an incredible experience. Finish off with an apres-skate at the bar and enjoy a festive feast or seasonal treats whilst you soak up the atmosphere! What's more, the rink is powered by 100% reusable energy! Book tickets here.
Light Up Bristol @ Ashton Court Estate – November 19th-December 24th, 4:30-9pm, with admissions being every 15 minutes until 8:30.
Walk through the beautiful grounds of Ashton Court and enjoy the wonder of Light Up - a stunning illuminated walking experience in the heart of Bristol. Stroll through the gardens with a warm mulled wine or hot chocolate and your closest family and friends by your side. Weekday and weekend tickets are available here!