Dog Walks in Bristol
Bristol is perhaps one of the best places that you could possibly hope to own a dog, as it gives you and your pup plenty of great exercise across a city with no shortage of places to visit. However, we know that sometimes you'll still be in need of some inspiration, so we've taken it upon ourselves to select and review the very best that Bristol has to offer walkies wise!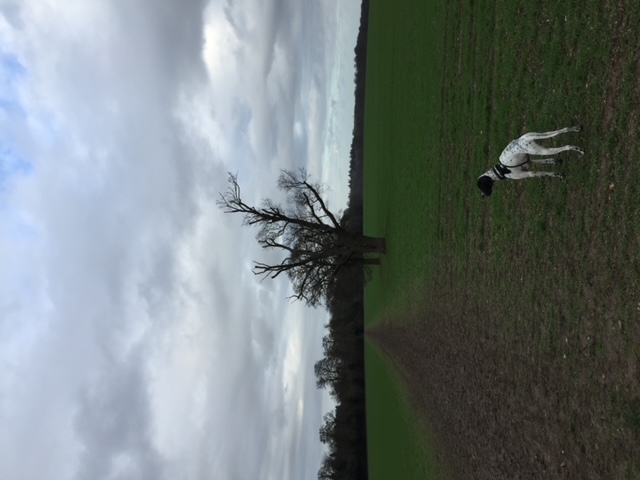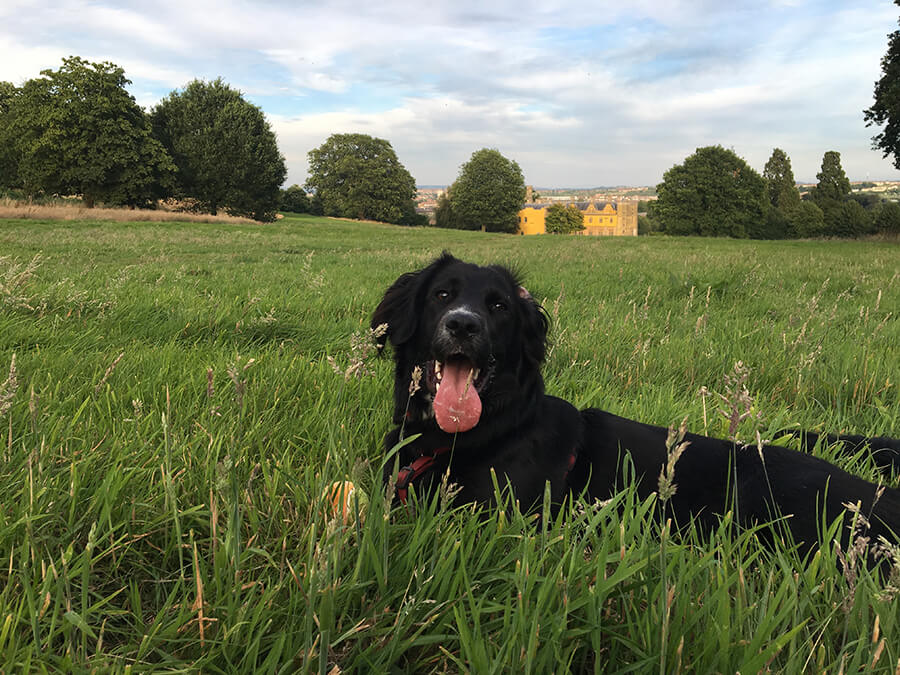 Ashton Court
Situated just the other side of Clifton Suspension Bridge, this Estate is Bristol's most popular outdoor green area – it's one of those places that you can spend hours in and only have explored a small portion of it! It's just outside of the city but feels like the middle of the countryside with 850 acres of wide-open green space, woodland and pools. With its mixed terrain and choice of paved paths or off-the-beaten-tracks to explore, Ashton Court provides the perfect dog walk. There are some small pools dotted around the estate which are perfect for your pooches to jump, swim around and cool off in.
Both cafes are dog friendly and have water bowls out for dogs who need a good drink after a long run across this wonderful estate.
Blaise Castle
Blaise Castle Estate is one of the most popular walks in Bristol for dog owners and families alike. It has extensive grounds and a huge mixture of terrain is perfect for a few hours' leisurely walk.
Huge grassy fields and an awesome kids play park greet you when you drive into the car park at Blaise Castle. In the distance there is an impressive stately home with a museum and a large woodland area. The grassy fields are perfect for throwing the ball around and very close to the cafe for a spot of lunch or a cup of coffee. In the woodland, there are various pathways that lead through a wooded gorge with a babbling brook – perfect for a doggy paddle! Alternatively, you can head up the steep hill to the folly castle with spectacular views of Bristol.
The other car park – The Dingle – is very popular with dog walkers as you can walk straight away into the beautiful woodland greenery, following the river along, stopping at bridges and pools as you go. There are so many different routes to choose from, you can have a different walk on every visit!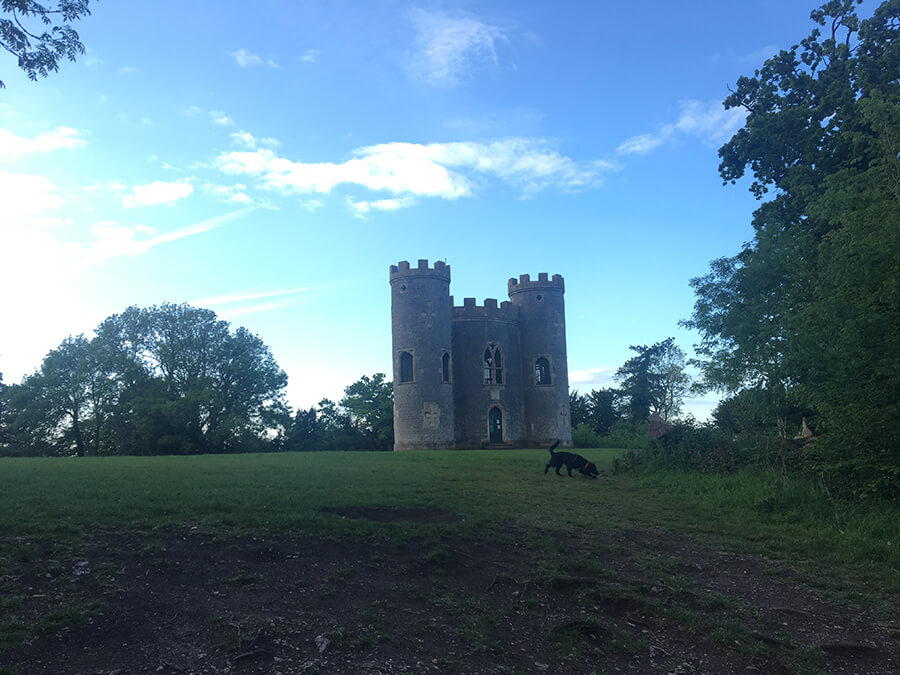 Leigh Woods
Leigh Woods is one of Bristol's most popular stomping grounds for dog walkers. It is the biggest area of woodland in Bristol, covering a 2 square kilometre area and dogs absolutely love it here!
Half of the woodland is owned by the National Trust, who ask dogs to be on lead (where the old fort is and the Clifton Suspension Bridge viewpoint). The other half is owned by Forestry England, who are happy to have dogs off lead. The boundary border is the stone wall in the middle of the woodland.
Starting at the car park – there are a few routes you and your pup can follow – the purple route takes about 45 minutes and the red trail takes approximately 30 minutes. I would avoid the blue route, as this is a cycle path and can become very busy. Follow the routes through the varied woodland – great for a bit of cover on rainy days, just remember to put your wellies on in winter! Or you can create your own walk and follow the woods around until you reach the stunning panoramic view of Clifton Suspension Bridge.
For a really lovely walk with pools for dogs to swim in, make sure you visit Paradise Bottom, which has 3 swimmable pools, redwoods, bluebells and wild garlic.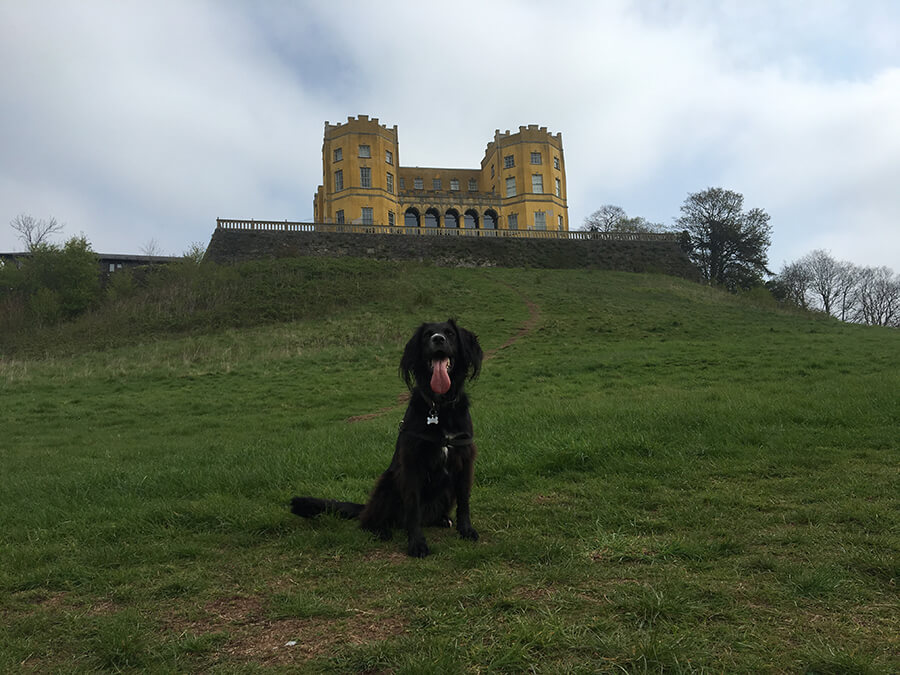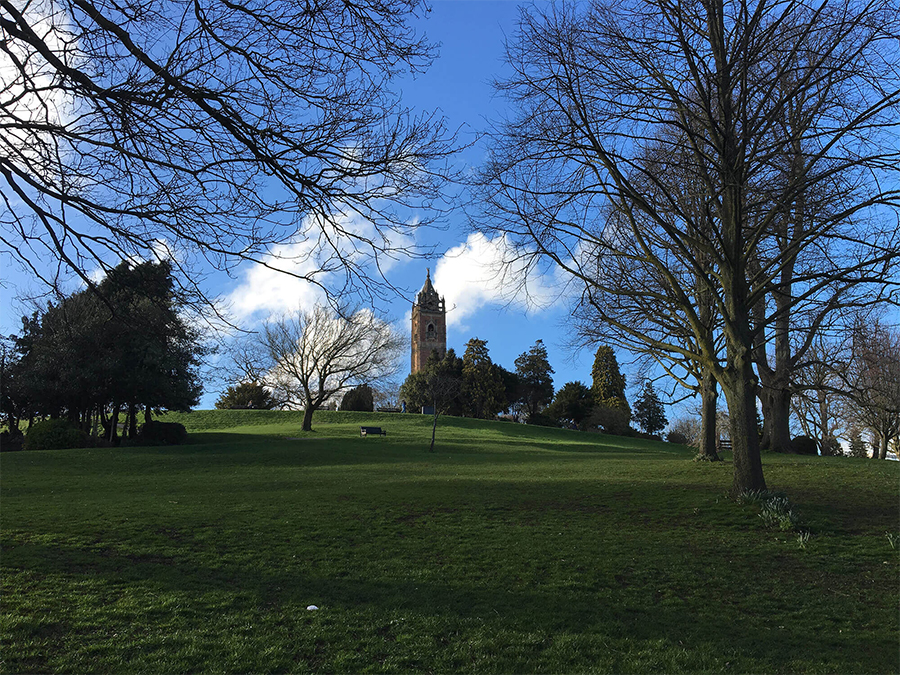 Stoke Park Estate
This next Estate is a Grade II listed historic parkland in Stapleton most well-known to Bristolians for the yellow Dower House that sits proudly on the hill as you drive down the M32.
It's an extremely popular dog walk, with so many areas to explore, you can visit again and again and find something different every time. The park has woodlands, extensive grassy fields, a pond, fishing lake and loads more. There's always something to see!
In spring, Barn Wood is carpeted with beautiful bluebells, and in Hermitage Wood and Long Wood, you can find a sculpture trail (great for kids!). They have recently moved goats into the park, located at Purdown Percy, but they are all fenced off and signs are there to warn dog walkers.
The gradient of the area is hilly and there's some more rigorous terrain – great for exercising excitable dogs. Even though the park sits on the edge of the M32, it is protected by fences.
The Downs
This is perhaps one of the most celebrated areas of Bristol with so many different parts to it – we've split them up into their different sections which can be combined or experienced on their own, whichever your pooch fancies!
Observatory Hill – A beautiful, popular green next to Clifton Village. Particularly famous for its amazing views of the Avon Gorge and the Clifton Suspension Bridge and a superb place to watch the hot air balloons go up. The sloping gradient has paved walkways along the green, where Clifton Observatory sits on the peak, with a lovely cafe outside. Follow the walkway around towards Clifton Down, where you will come across a beautiful avenue of trees that look fantastic in the autumn. This avenue does run parallel to a busy road though, so if you're worried, make sure you have a lead to hand.
Clifton Down – Just beyond the busy road (Clifton Down A4176) you can walk along Ladies Mile, which runs through a large part of the Downs. Ladies Mile takes you firmly into Clifton Down, where you and your dog can veer off into the woodland, known as The Gully.
Seawalls – Carry on past The Gully and you will find a lookout point with spectacular views of Avon Gorge. There are small roads that run throughout the Downs which are usually quiet, but watch out for cars if your pooch is excitable or likes to run into the distance. To get away from cars, walk in the middle of the Downs, where there is more than enough room for your dog to have a good run around.
Durdham Down – Distinguishable for the water tower that sits proudly on the green. Durdham Down is the most northern point of the Downs and is another large green perfect for a dog walk
Badock's Wood
Just north of Henleaze is Badock's Wood, which is a hidden haven in a busy city. The River Trym flows through the valley floor and meanders through ancient trees – some which were planted up to 400 years ago. Along the river you'll find beautiful wood tree carvings of local wildlife such as a hedgehog, a mouse and a tawny owl.
Brandon Hill
This park was a pioneering example of urban conservation, opened by the one and only Sir David Attenborough in 1980. It's a hilly place, so you and your pup will need some energy to climb the hill, but on top are many benches where you can take in the spectacular panoramic views. Brandon Hill is an oasis of calm just a short stroll away from the hustle and bustle of Park Street, so it's easy to forget your urban surroundings.
Harbourside
Something slightly different to finish off with: more of a stroll around parts of the city in which you can take in much of the great sites to be found in Bristol, including Brunel's SS Great Britain, Wapping Wharf and the Arnolfini gallery! There are always plenty of other dog owners doing something similar, so your dog will be sure to make loads of friends!
After some of these long walks, you'll surely deserve a drink! Be sure to take a look at our blog of the best dog-friendly pubs and restaurants in Bristol.