Top spots for after-work drinks in Bristol
With more people heading back into the office, we're seeing more and more people heading for after-work drinks. Relaxing with friends and colleagues after a hard week (or hard day) at work has never been easier – Bristol is brimming with great spots for an after-work drink. Here are our top recommendations: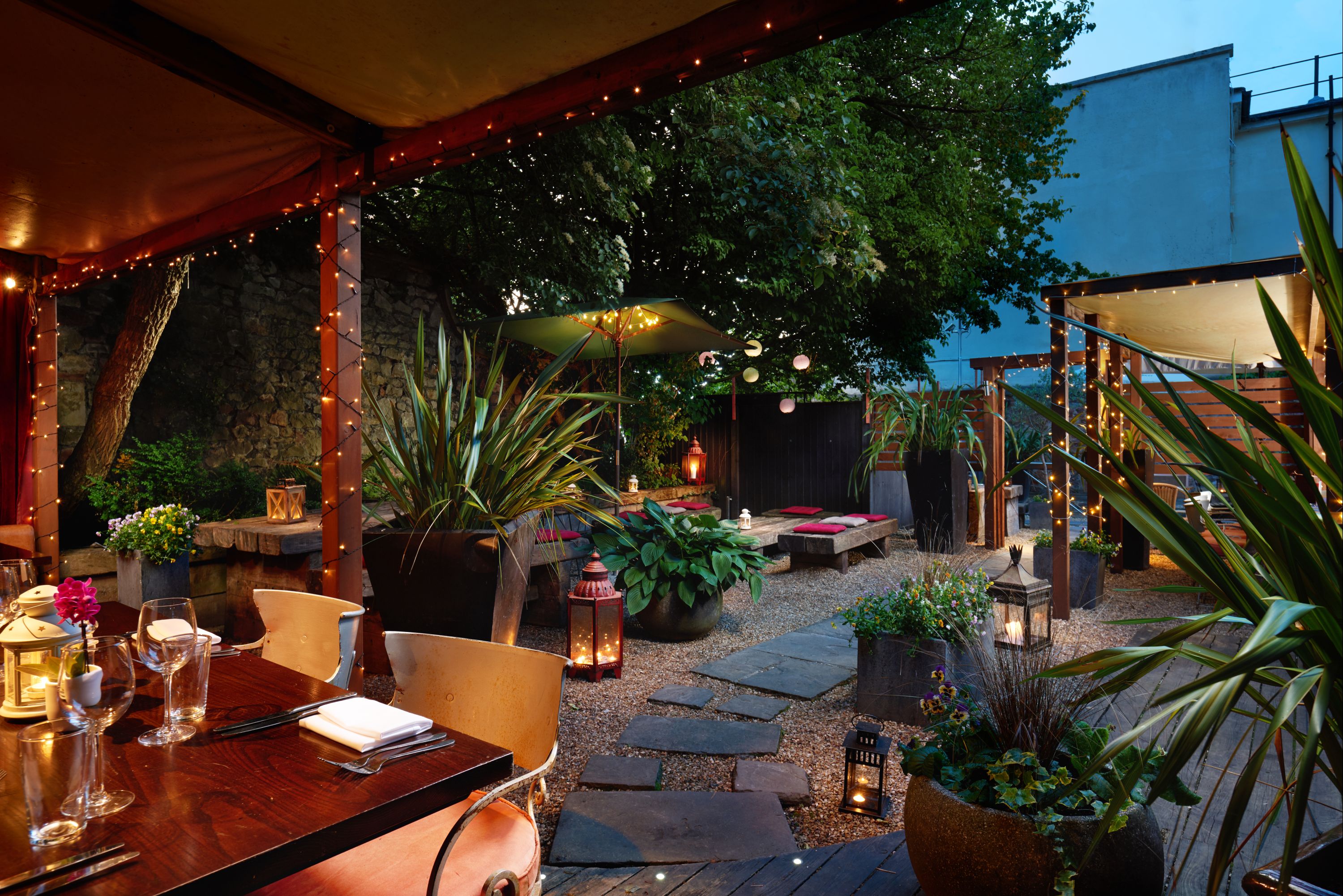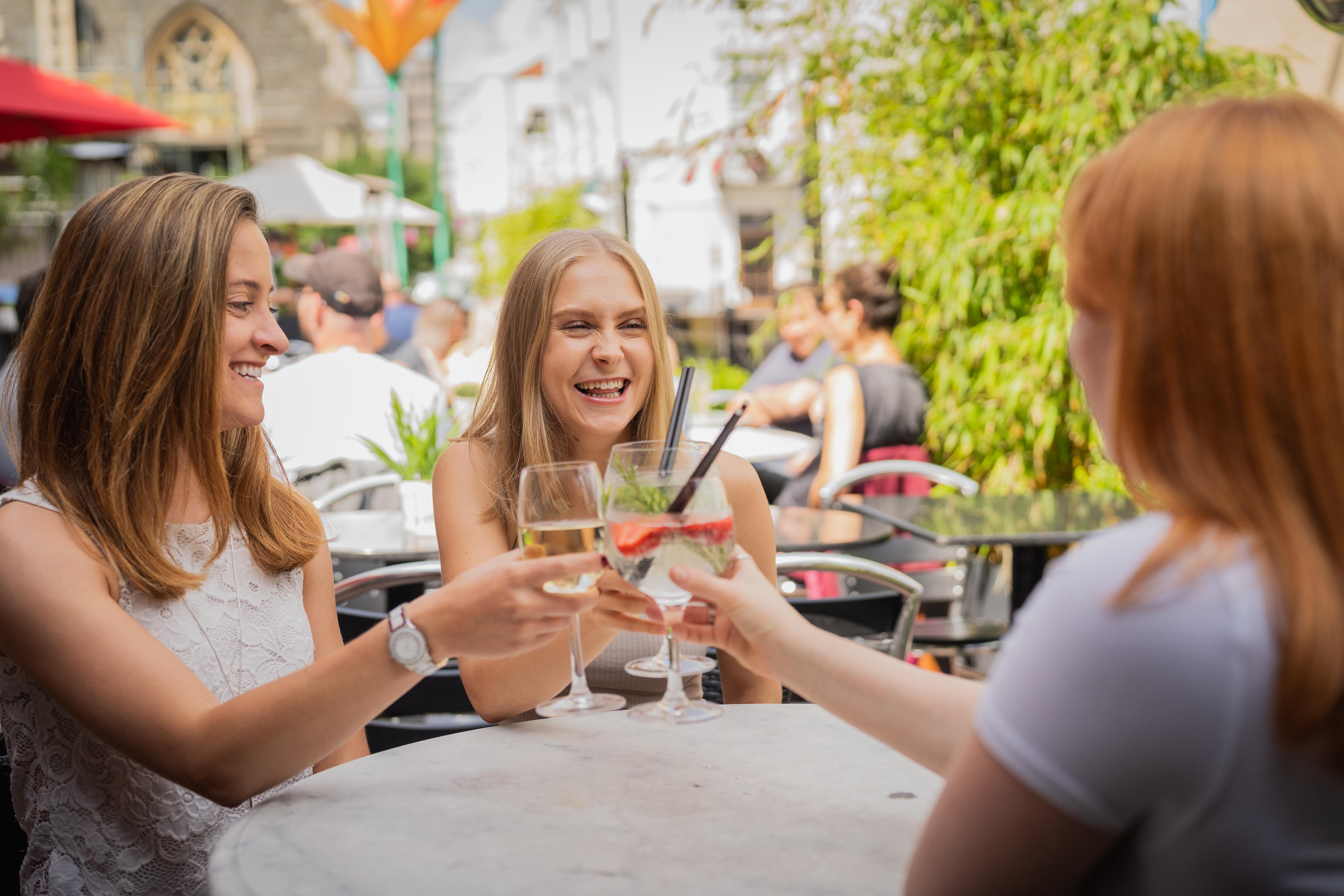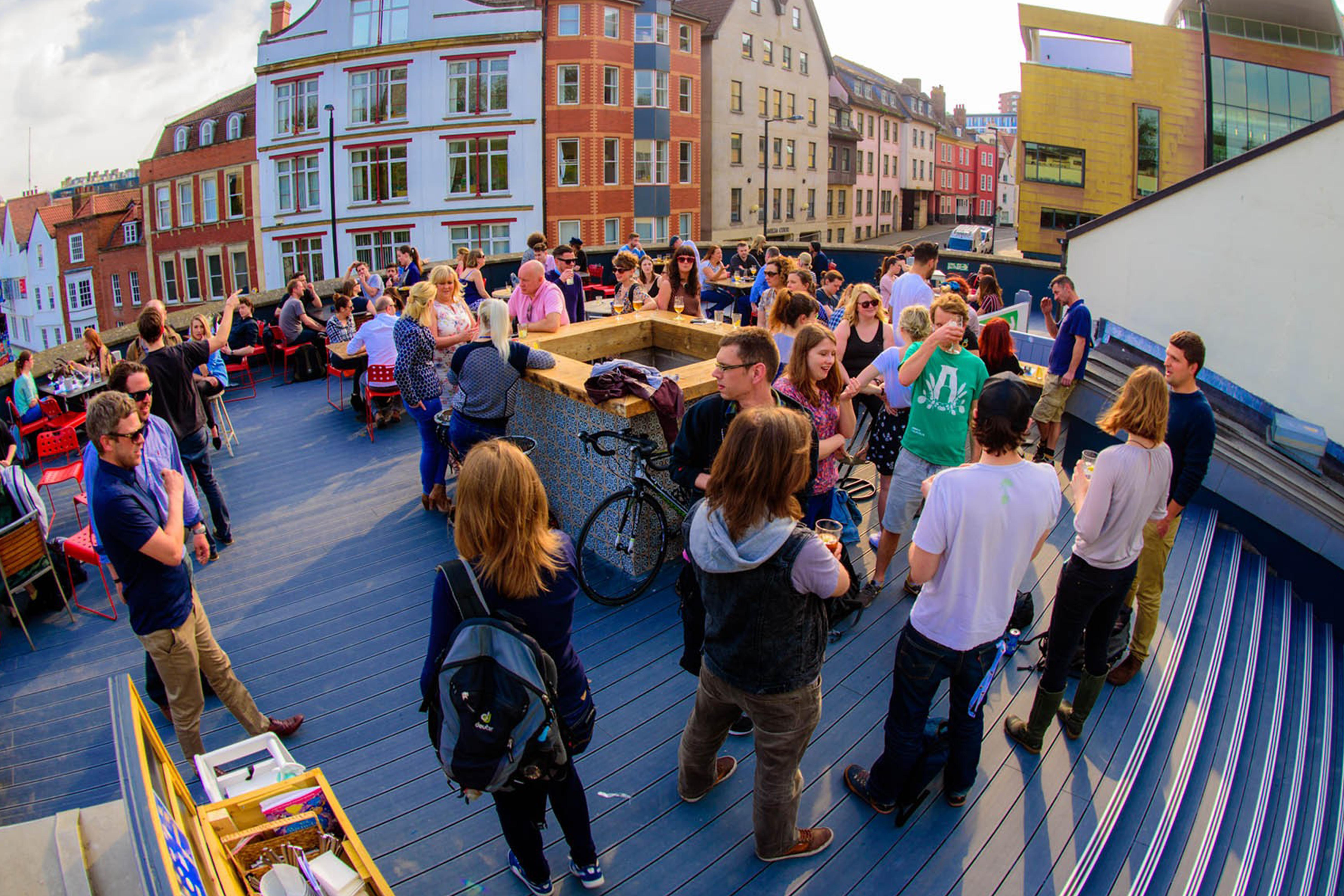 King Street
We couldn't start without mentioning the iconic cobbled street first! King Street features a wealth of fantastic bars which all boast their own unique atmosphere. A popular haunt for after-work drinkers is King Street Brew House serving top-of-the-range cask and keg beers made on-site in its very own microbrewery. If Jazz is more your thing the legendary Old Duke is made for you; if you find yourself more of an arcade fanatic, Kongs will be right up your street and the champions of indie craft beer no other than Small Bar. This stretch of pubs and doors has always been a Bristol favourite, and the outdoor seating set-up makes it ideal for an alfresco-style get-together.
Bambalan
Wind down from work with a view at Bambalan.  This tucked-away North African and Mediterranean bar in the sky is an excellent rooftop drinking haunt. Hit cocktail hour between Mon-Fri 4-7 pm (it's like they're tempting you on purpose) and sip on a Coco Loco whilst watching the sunset over Bristol's iconic cityscape
The Bristol Stable
The Stable, home of sourdough pizza, local pints & live music… Need we say more? With a whopping 80+ cider menu, you can opt for a tasting flight and sharing platter to compliment your after-work chinwag with friends (who's not going home on time? *raises hand*). This Harbourside venue is the perfect place to end a busy workday.
Bristol Flyer
Bursting with character, this authentic and quirky pub located in a prime spot on Gloucester Road should be your first port of call when the clock strikes 5 pm. Craft beers perfectly poured cocktails and so much more, The Bristol Flyer has exactly what you need after a long day at the office. So grab your mates and get down to this local boozer for a top-notch British menu and enjoy al-fresco in their cosy booth area.
Square Club
This award-winning restaurant and cocktail bar is located just a stone's throw away from the hustle and bustle of Park Street. The chic and stylish interior creates a chilled-out ambiance with live music accompanying your evening. If you're in the mood for a more European al-fresco style after-work drinks vibe the outdoor terrace, Secret Garden is covered and heated allowing you to enjoy your post-work drink outdoors no matter the weather. If you've (accidentally on purpose) stayed out longer than intended, the terrace will awash with warming heat lamps and fairy lights.
Racks Bar & Kitchen
Located in the hotel wine cellars of The Clifton Hotel, the cosy interior with hidden alcoves and fireplace is perfect during the autumn-winter months to create the perfect snuggly atmosphere. If sports are your thing get the lads and head on down after work, with large screens and projectors completed with Sky Sports Racks boats a great range of drinks to keep you going. 
Banner image credit: Kings House Brewery
Image 3 credit: Bambalan