Ah, November. Full of fireworks, crunchy autumnal walks, and either an ideal time to dig out the tinsel again on decidedly NOT Christmas yet- depending on who you ask. To celebrate scarf season we've put together a complete list of events and activities you can do to keep yourself warm as the weather turns.
Fireworks Displays
Remember, remember. Grab your sparklers and put on your wooly hats, it's almost bonfire night once again.
Low Noise Fireworks at Old Down Estate
3-5 November
The Old Down Estate in Tockington is gearing up for a truly exceptional and inclusive event set to captivate attendees and leave a lasting impact on both people and animals sensitive to loud sounds. In the spirit of accessibility, the estate is eagerly preparing for its upcoming low-noise fireworks show. Displayed against the backdrop of the estate's picturesque landscape, this event promises to be a delightful evening filled with fun and laughter, featuring an array of scrumptious food options and a welcoming bonfire to add to the cosy atmosphere. As anticipation builds, the centrepiece of the evening will be a 12-minute display of low-noise fireworks that will illuminate the night sky with vibrant colours while minimizing disruptive sound, ensuring that everyone in attendance can enjoy this innovative experience.
Brandon Hill Viewpoint
3rd - 5th November
If you're looking for something more relaxed, head to Brandon Hill over the weekend and see what you can see. Grab a warm drink from any one of many nearby coffee shops, head up the hill, and enjoy!
Markets and Fairs
Christmas isn't the only thing descending on Bristol this month. There's plenty of other fairs and markets to visit too.
Broadmead, 3rd November - 23rd December
Bristol's central shopping area is transformed this Christmas as the city welcomes its annual Christmas Market. With over 50 stalls selling a selection of gifts and food stalls offering traditional German bratwurst, crepes, and churros, the Bristol Christmas Market is one not to be missed.
There's also heated seating, drinks such as mulled wines and ciders and live music for those looking to have the real Christmas market experience. For a truly memorable treat, why not book an igloo or gondola? Find out more on the Bristol Christmas Market website
Windmill Hill City Farm, Bedminster, 4th November
This market showcases local creatives, food producers, and other independent businesses, all from the very best of ethical independents from Bristol and beyond. 
The market has teamed up with Lou Mack from MACK Vintage to create a new vintage and retro section called 'Thrift Avenue Vintage & Retro.'
There's enough to keep visitors lingering for the whole day. As well as an incredible selection of street food, visitors can also relax in the farm's community gardens and visit the animals which include cows, goats, pigs, ducks, and chickens. Visit their website for more details.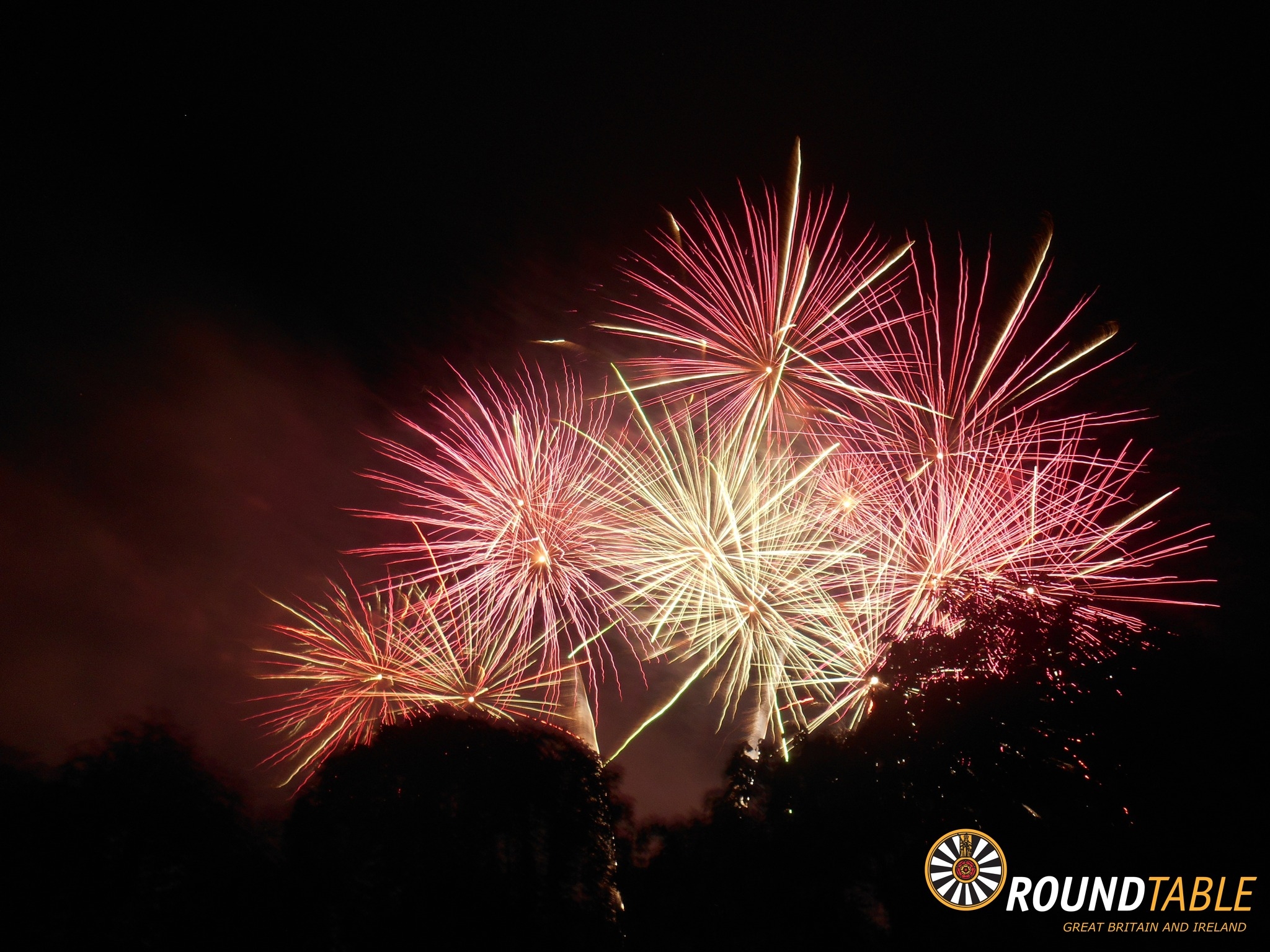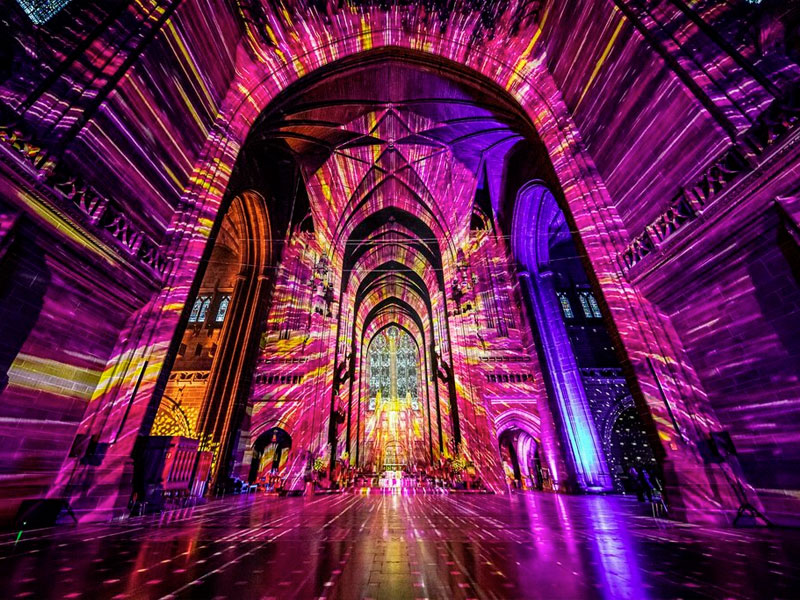 Bristol Beacon, 11th November
The biggest record fair in the South-West is back! Spread over five floors with up to 75 traders from Scotland to Cornwall, it's the perfect opportunity to spend a day browsing. From rare gems to bargain buys, this is a fantastic day out for the music-lovers amongst you. Full details on the SW Record Fair site.
Prior Shop, November
From stunning jewellery, unique ceramics, organic skincare, and slow-fashion clothing, this meet the maker market is a treasure trove of creativity.
Come and meet with local artists and makers and gain an insight into their artistic process and pick up some wonderful handmade gifts!
Saturday 25 & Sunday 26 November
If you're looking for a unique, hand-crafted Bristol gift, you're sure to find it at the Made in Bristol Gift Fair. This year the Bristol Beacon is home to 200 stalls showcasing the finest designers, ceramists, illustrators, knitters, woodworkers, jewellers, and artists from across the region.  
Grab yourself a coffee, take a friend, meet the artists, and pick up unique gifts for someone you love.
Exhibitions and Gallery Events
Luxamuralis Space Voyager Exhibition
30th October-1st November
Fire. Water. Earth. Air. Four simple things make up our world- and this exhibition at Bristol Cathedral. A spectacular light show will take visitors on a journey through the elements and immerse them in an audio-visual sensory experience like no other. Set against the ever-impressive backdrop of a cathedral ceiling, you will venture through volcanoes and oceans, and explore mythology and religion. It is an event for the whole family, with one review praising the event for mesmerising her four-month-old!
To top it all off, there's a bar serving a selection of local drinks including the cathedral's bespoke gin.
Book your tickets now through Yuup.
Until 1st December
It's Bristol's 650th Birthday, and she's looking great for her age!
It's been over six centuries since Bristol was awarded sovereignty by the then King, who has since sadly died. Ever since, hundreds of thousands of lives have been led here, resulting in the city we have today. M-shed's 650 trail aims to take you through the highest and lowest points in its history, starting all the way back in 1373 with the royal charter. Pick a guide up from reception and take your time finding your way back to the present day.
Until February 2024
After trawling through a whopping 49,957 entries, judges have awarded the 100 best wildlife photographs taken this year, and you can see them all right here in Bristol. The city has a rich history of wildlife filmmaking and history, making it the natural (pun definitely intended) place to check out this year's winning cohort. The pictures are chosen by a panel of industry experts based on originality, technical ability, and overall cool factor*.
Once you're done looking through the photos, why not explore the rest of the Bristol Museum, complete with real mummies, dinosaur bones, and more.
*Cool factor is likely not an official point considered by judges, but it should be.
10th-12th November
Calling all book lovers! Bristol's biggest celebration of all things literature is back for another weekend of talks, poetry readings, music, and more.
Taking place in various locations throughout Clifton Village and beyond, the LitFest spans three days and boasts a wide variety of bookish events, including discussions with authors, workshops so can hone your craft, and even a story walk through the village- discover new parts of Bristol whilst being told a story by an award-winning short story writer.
Speakers include BAFTA award-winner Doug Allen discussing his time in Antarctica, TV host and Bristol native Alice Roberts, and plenty more. Grab your tickets (many of which are £10 or less) now and spend a weekend reading, writing, learning, and enjoying Bristol's most picturesque neighbourhood.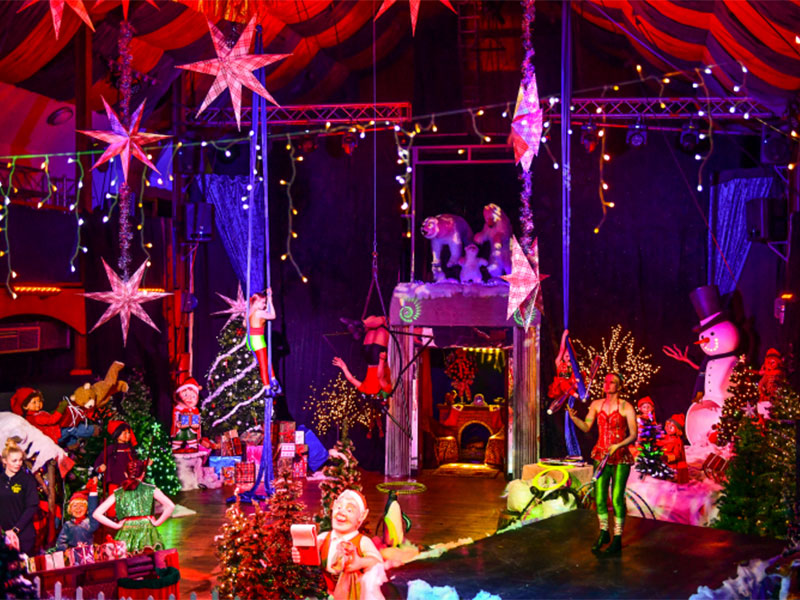 Family Friendly
Howloween at Bristol Zoo Project
21st October – 5th November
This half-term, your little monsters can run wild on the fang-tastic Howl-oween trail at Bristol Zoo Project.  Explore the site in all its 'gory' and learn about animal bones, skulls and x-rays. Enter the witch's campsite, if you dare, listen to their spooky stories and get stuck into creepy craft-making. The Howl-oween trail and activities are included in admission and under 2s go free.
Find out more on the Bristol Zoo Project website.
Pumpkinfest at Noah's Ark Zoo Farm
9th October – 5th November
Visit Noah's Ark Zoo Farm as they celebrate all things orange! Enjoy everything the Zoo has to offer plus plenty of additional pumpkin-themed fun. There's a pumpkin corner with seasonal games, an animal myth-busting trail plus a special owl display!
Find out more about tickets on the Noah's Ark Zoo Farm website.
Winter Wonderland at Wookey Hole
25th November – 1st January
Starting November 25th, Wookey Hole's Winter Wonderland is your ticket to a magical Christmas adventure! Explore dazzling cave lights, meet Santa at his North Pole Grotto, and enjoy an extra-special Christmas-inspired circus. Just be sure to watch out for the mean old Grinch! With festive cheer throughout the attraction and a special Christmas 4D cinema show, Wookey Hole's Winter Wonderland will surely be a great day out for the whole family.
Find out more and buy tickets on the Wookey Hole website.
Festival of Light at Longleat
11th November – 7th January
Step into the enchanting Festival of Light at Longleat, the UK's original and finest lantern experience. Immerse your family in a magical Christmas tale and become captivated by life-size lanterns from your favourite tales. Think 'The Lion, The Witch and the Wardrobe', 'Cinderella', 'Peter Pan' and more. Whilst you're visiting, enjoy the 15-meter Enchanted Christmas Tree, Santa Train, a spectacular fountain display, and much more!
Find out more on the Longleat website.
Christmas at Cheddar Gorge
11th November – 24th December
This winter, be sure to explore Gough's Cave at Cheddar Gorge, where Santa's elves are busy crafting toys and managing letters. You can also book a special visit to the Father Christmas Grotto for a unique festive experience, including songs, stories, and a token gift. Don't miss this one-of-a-kind Christmas adventure!
To find out more and book tickets, head to the Cheddar Gorge website.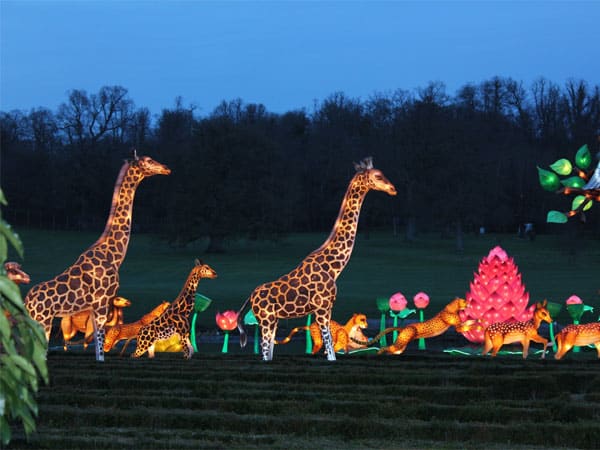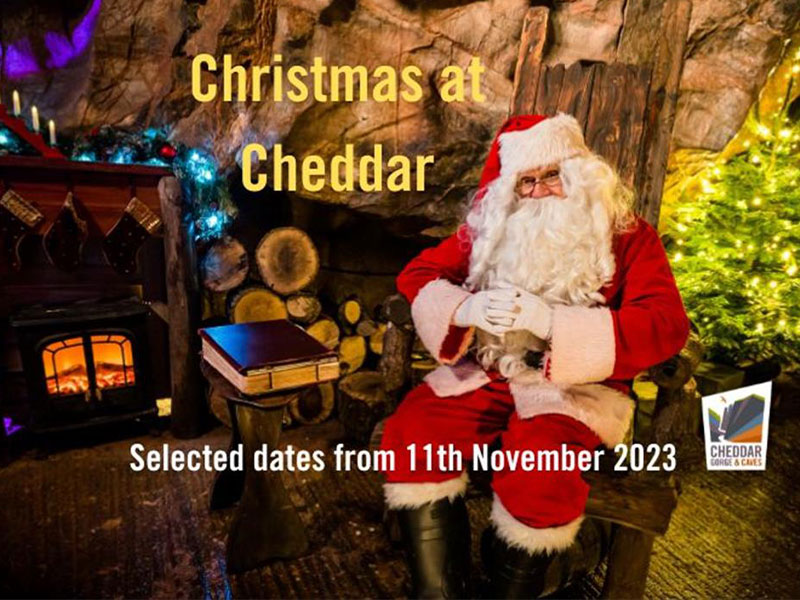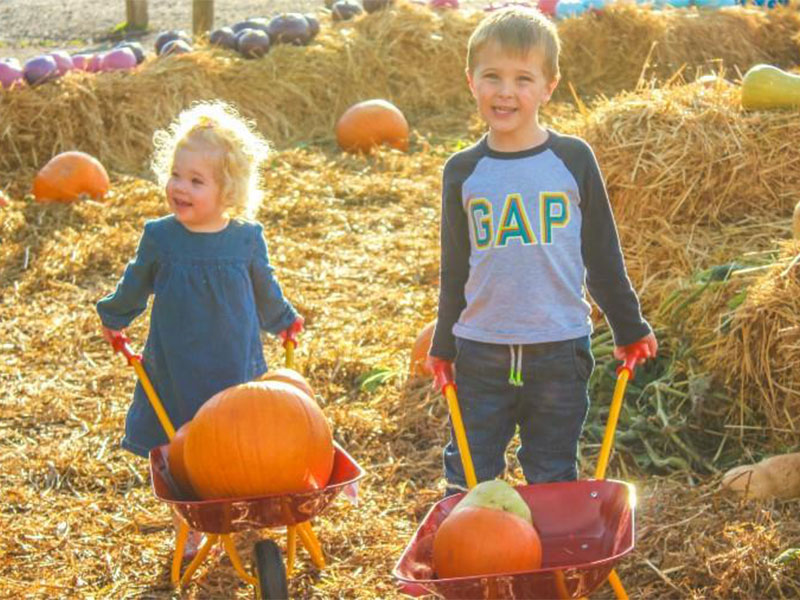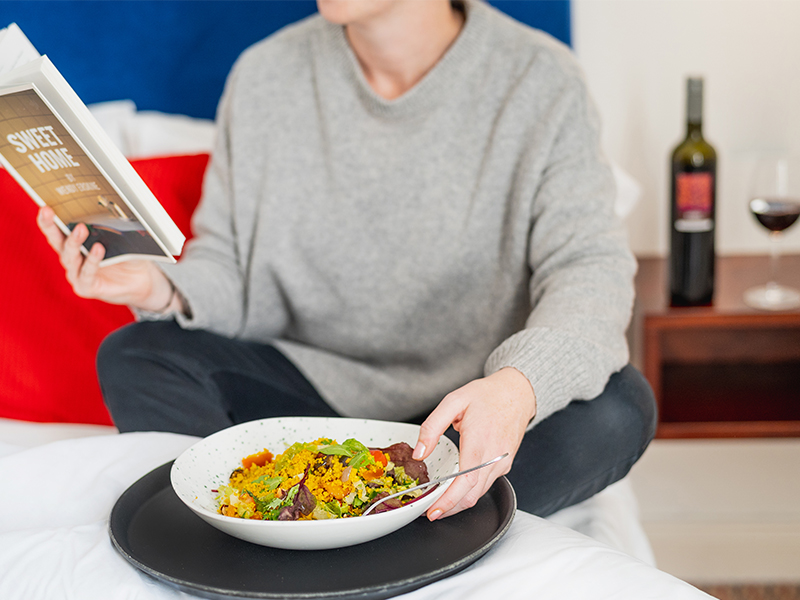 Looking for somewhere special to stay in Bristol over the holiday season? Our boutique hotels are comfortable, unique, and incredibly afforable. Always book directly through this website for the best rate guarunteed.
If you're planning your next visit to Bristol, make sure to check out our blogs which feature insiders guides to Bristol's best dog walks, local delis, and just about anything else you could need.